Just a few of the many items at the store
Ken and Sue have a unique talent for combining Sue's love of antiques with Ken's extraordinary fabricating ability.
Here they used an antique horse hitch along with wrought iron to create this unique pot and pan holder which would compliment any kitchen.
Wildlife art is their specialty, but there is no limit to what they can customize for you. If you can imagine it Ken and Sue can make the perfect piece for you.
Plaque with hooks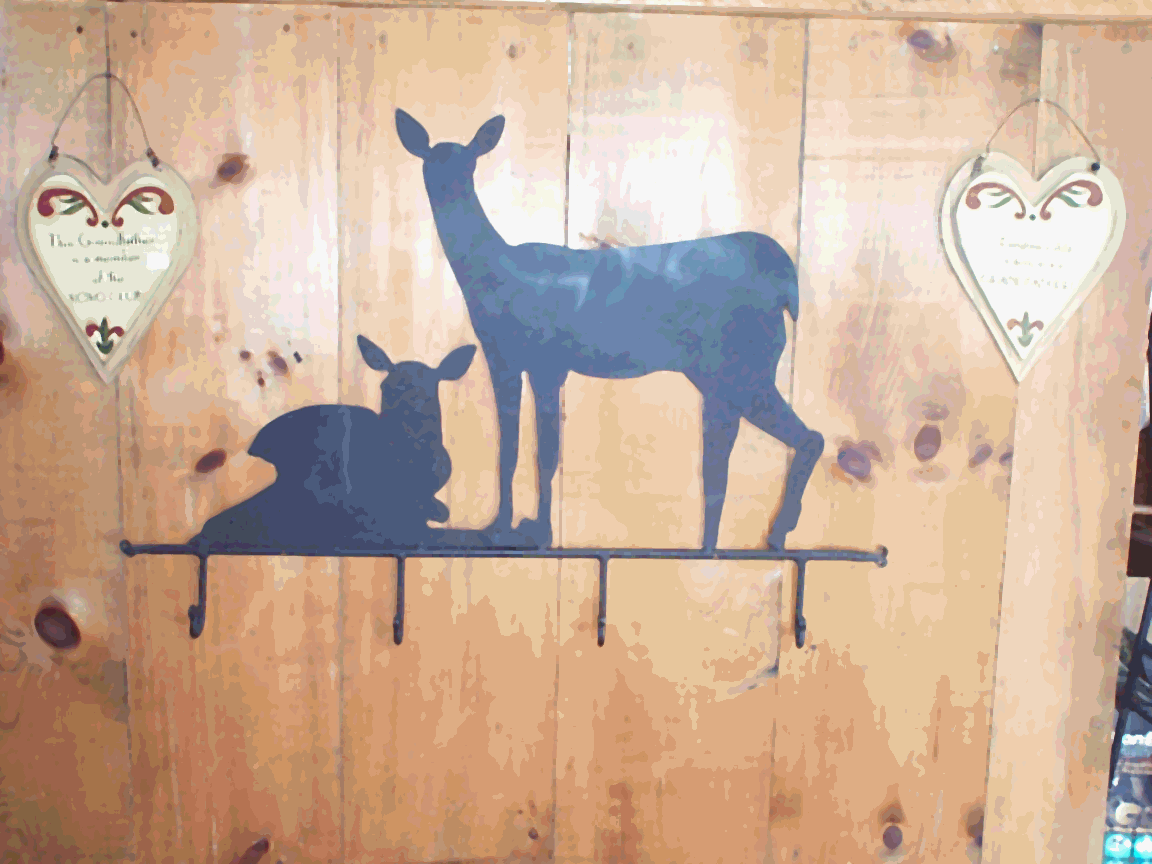 many silhouettes to choose from
Something for everyone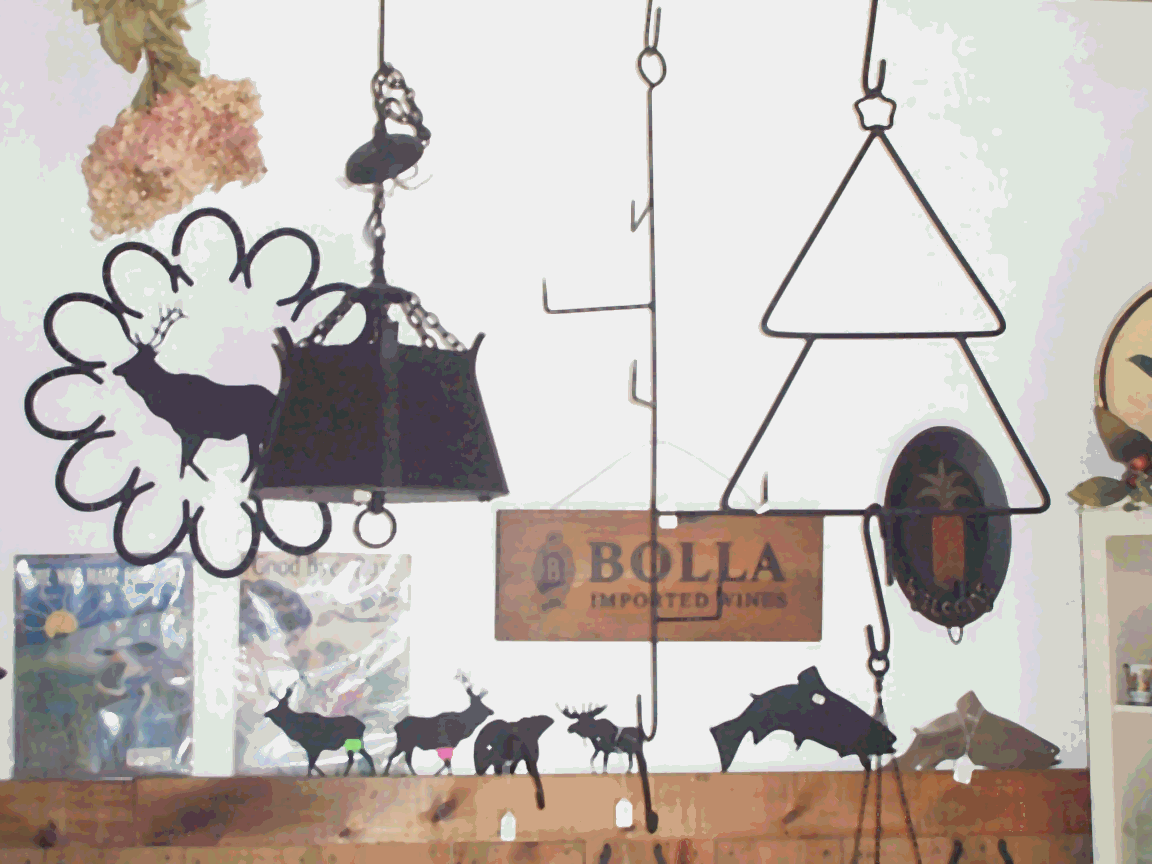 At the store you will find many items to choose from, or you can use your imagination and have Ken fabricate your one of a kind Wrought Iron or plasma cut piece. Ken can also make one of his silhouettes larger or smaller to suit your taste.